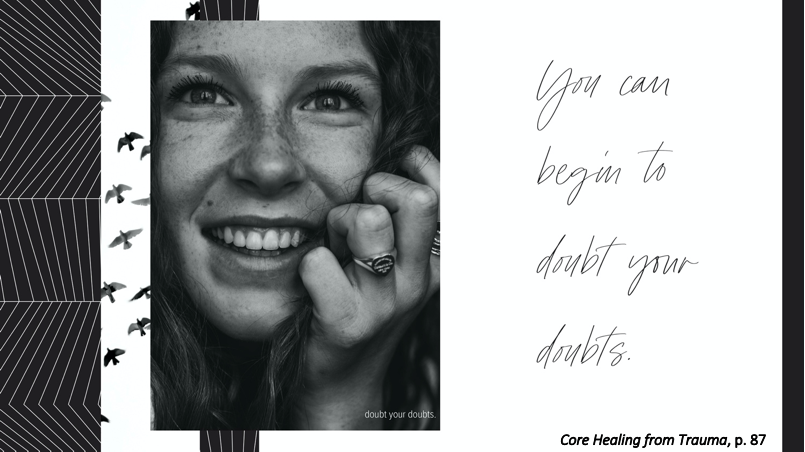 With news reports daily delivering reports of death and loss, it's easy to begin to experience fear, uncertainty, and doubt. We know God says to live by faith, not by sight (2 Corinthians 5:7); wouldn't the opposite be to live by fear, doubting (distrusting) God?  Instead of having a FUD (Fear, Uncertainty and Doubt) attack, we can choose joy, experiencing incredible health benefits as a result.
The Harvard Mahoney Neuroscience Institute Letter discusses those benefits. "For the past forty years, studies have shown that good, hearty laughter can relieve tension and stress; boost the immune system, by reducing stress hormones and increasing activity among immune cells and antibodies; and help reduce the risk of heart attack and stroke, by improving blood flow and blood vessel function. Laughter and humor can be a tonic for the brain, as well. Triggering the brain's emotional and reward centers spurs the release of dopamine, helping the brain to process emotional responses and enhancing our experience of pleasure; of serotonin, to buoy our mood; and of endorphins, to regulate our pain and stress…"
George MacDonald wrote, "The first step toward action is the beginning of the death of doubt." Doubt is distrust that breeds unbelief. We can trust in God instead of believing doubts that insidiously attack our hope and rapidly infiltrate our joy.
God provides the antidote to doubt: Count it all joy, my brothers, when you meet trials of various kinds,  for you know that the testing of your faith produces steadfastness. And let steadfastness have its full effect, that you may be perfect and complete, lacking in nothing. If any of you lacks wisdom, let him ask God, who gives generously to all without reproach, and it will be given him. But let him ask in faith, with no doubting, for the one who doubts is like a wave of the sea that is driven and tossed by the wind (James 1:2-6, ESV).
Knowing the character of God, we can choose to doubt our doubts: Your throne is founded on two strong pillars—the one is Justice and the other Righteousness. Mercy and Truth walk before you as your attendants. Blessed are those who hear the joyful blast of the trumpet, for they shall walk in the light of your presence.They rejoice all day long in your wonderful reputation and in your perfect righteousness (Psalm 89:14-16, TLB).
Doubts are to our souls like an insect infestation is to our homes: both rob us of peace of mind, and neither is helpful! In the midst of COVID-19, trusting God to be our doubt "repellant," we can choose to rest in His promises, accepting His gift of limitless joy. A cheerful heart is good medicine (Proverbs 17:22).
We can shift our focus, looking at life through the lens of God's Word instead of the fears of the world. Jesus promised: My grace is sufficient for you, for my power is made perfect in weakness (2 Corinthians 12:9).
After losing her biological parents in early childhood and her adoptive parents as a young adult, hymn writer Annie Johnson Flint lost her own health and suffered crippling arthritis for the rest of her life. Applying 2 Corinthians 12:9, she wrote the beloved hymn, "He Giveth More Grace," which says "He giveth more grace when the burdens grow greater, He sendeth more strength when the labors increase. To added affliction He addeth His mercy; to multiplied trials, His multiplied peace."
Relying on God for joy, we can leave doubt's confusion in the dust: Then our mouth was filled with laughter, and our tongue with shouts of joy; then they said among the nations, 'The Lord has done great things for them' (Psalm 126:2).
"Humor helps us learn and opens us up for truth. Your mind can tell the difference between fake and real laughter, but your body cannot. That means that our body reaps the physical benefits of fake laughter," says Pastor Ted Cunningham.
We don't see much humor in life when we're anxiously doubting God! And we definitely don't experience the Good Shepherd's gifts when we focus on problems instead of looking beyond them. 2 Corinthians 1:3-4 offers a better focal point: Blessed be the God and Father of our Lord Jesus Christ, the Father of mercies and God of all comfort,  who comforts us in all our affliction, so that we may be able to comfort those who are in any affliction, with the comfort with which we ourselves are comforted by God.
Why not move beyond doubt-fueling problems and fall in love with the Savior who came to deliver us? Jesus said, I have said these things to you, that in me you may have peace. In the world you will have tribulation. But take heart; I have overcome the world (John 16:33).
When we don't think we matter, we often doubt God, assuming He either doesn't see us or doesn't care. But He does see us--and He does care! In Luke 15:4, Jesus describes the shepherd leaving ninety-nine "safe" sheep to go find one who was lost and rejoicing so much when that sheep was found that he called his friends and neighbors to celebrate.
You're worth celebrating!